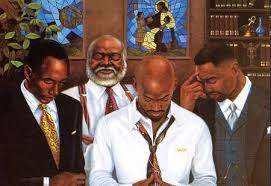 Bro T.C. Hamilton, Sis Aletha Hamilton, Sis Lakiesha Walker-Rudd, Sis Clara Rowe, Sis Marie Smith, Dea. Curtis W Smith, Dea. William Montgomery, Sis Mary Lucas, Sis Willie Mae Smith, Rev Alvin Traylor, Sis Wanda Brown, and Sis Zolita Mason.
FAMILY AND FRIENDS:
Bro. Billy Bridges, Bro. Harold Holman, Sis Patsy Steptoe, Bro Jessie Sledge, Xesmy Saucedo and Family, Nohemn Amaya and Family, Phyllis Brown and Family Tiffany Hardy and Family, and Sis Wanda Cook,
Please remember to pray for Zion.
BEREAVEMENT
Sis Alfia J. White and Family, Sis. Opal Jones and Family, Sis. Sherry Anderson and Family, Sis. Jackie Walker and Family, Rev Robert Adams and Family and Dea Henry Williams and Family.
https://zionmbcdallas.org/wp-content/uploads/2018/02/men-praying.jpg
186
271
admin
https://zionmbcdallas.org/wp-content/uploads/2015/11/church-logo2-300x45.png
admin
2022-05-01 15:12:17
2022-05-01 15:12:17
Prayer List for the Month Of May