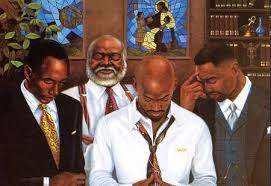 PRAYER LISTING FOR THE MONTH OF SEPTEMBER:
Sis Edna Green, Sis Lakiesha Walker-Rudd, Sis Opal Jones, Bro T.C. Hamilton, Sis Clara Rowe, Sis Marie Smith, Dea. Curtis W Smith, Dea. William Montgomery, Sis Mary Lucas, Sis Willie Mae Smith, Sis Wanda Brown, Sis Wanda Cook, Rev Alvin Traylor, Sis Zolita Mason, Sis Alfia White, Bro Willie Mack Perkins, Sis Barbara Dupree, Sis Dorothy Mosby, Sis Serina Robinson and Bro Rayfield and Sis Barbara Latson.
FAMILY AND FRIEND:
Bro. Billy Bridges, Bro Harold Holman, Bro Jessie Sledge, Phyllis Brown and Family, Sis Ruthie Johnson, Bro Lit Johnson, and Sis Joyce Aldridge.
Please remember to pray for Zion.
World, Country, and State
Let us not forget to pray for one another.
https://zionmbcdallas.org/wp-content/uploads/2018/02/men-praying.jpg
186
271
admin
https://zionmbcdallas.org/wp-content/uploads/2015/11/church-logo2-300x45.png
admin
2023-09-17 21:26:25
2023-09-17 21:26:25
PRAYER LISTING FOR THE MONTH OF SEPTEMBER