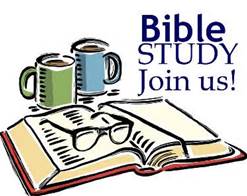 Sunday, December 4, 2022 lesson title "Spiritual Blessings in Jesus Christ". Bible Background EPHESIANS 1. Printed Text EPHESIANS 1:3-14. Devotional Reading PSALM 33:8-12.
Keep in Mind: "Having predestinated us unto the adoption of children by Jesus Christ to himself, according to he good pleasure of his will, To the praise of the glory of his grace, wherein he hath made us accepted in the beloved." (Ephesians 1:5-6, KJV)
By the end of this lesson, we will: UNDERSTAND Paul's explanation of being adopted by God through us Christ; EXPRESS humility at God's affirmation of our worthiness; and PRAISE God for the remarkable gift of His adoption of us though Jesus Christ.
https://zionmbcdallas.org/wp-content/uploads/2017/02/bs.jpg
196
247
admin
https://zionmbcdallas.org/wp-content/uploads/2015/11/church-logo2-300x45.png
admin
2022-11-27 20:51:32
2022-11-27 20:51:32
Spiritual Blessings in Jesus Christ